Create your own digital content and colalborate with thousands of other creators in the Commodore communities.
Tex studio
TeXstudio is an integrated writing environment for creating LaTeX documents. Our goal is to make writing LaTeX as easy and comfortable as possible. Therefore TeXstudio has numerous features like syntax-highlighting, integrated viewer, reference checking, and various assistants. For more details see the features.
Font manager
Font Manager is intended to provide a way for average users to easily manage desktop fonts, without having to resort to command line tools or editing configuration files by hand. While designed primarily with the Gnome Desktop Environment in mind, it should work well with other GTK desktop environments. Font Manager is NOT a professional-grade font management solution.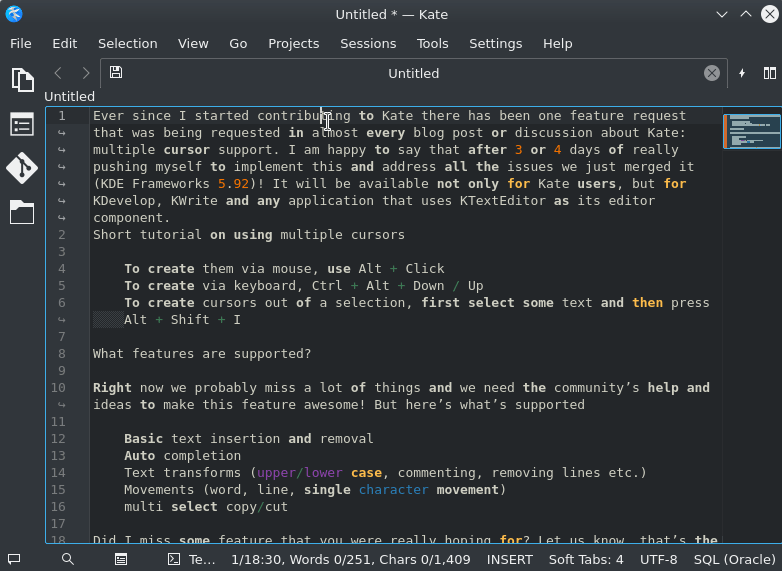 Obs studio
OBS Studio is equipped with a powerful API, enabling plugins and scripts to provide further customization and functionality specific to your needs. Utilize native plugins for high performance integrations or scripts written with Lua or Python that interface with existing sources. Work with developers in the streaming community to get the features you need with endless possibilities. Browse or submit your own in the Resources section
Kdenlive
12 Kdenlive is an open source video editor. The project was started around 2003. Kdenlive is built on Qt and the KDE Frameworks libraries. Most of the video processing is done by the MLT Framework, which relies on many other open source projects like FFmpeg, frei0r, movit, ladspa, sox, etc… Our software was designed to answer most needs, from basic video editing to professional work.
Gimp
The Free & Open Source Image Editor This is the official website of the GNU Image Manipulation Program (GIMP). GIMP is a cross-platform image editor available for GNU/Linux, macOS, Windows and more operating systems. It is free software, you can change its source code and distribute your changes. Whether you are a graphic designer, photographer, illustrator, or scientist, GIMP provides you with sophisticated tools to get your job done. You can further enhance your productivity with GIMP thanks to many customization options and 3rd party plugins.